on Sob Sie 26, 2017 5:40 pm
Na naszym serwerze wszystkie lokacje dostępne są również dla graczy bez pacc'a. Jak się tam dostać, albo co ważniejsze, jak się stamtąd wydostać? Czytajcie dalej!
On our server all locations are avaiable also for players without premium account status. So there is no 'pacc exp area' or something like that. How you can get there and what is more important, how to get out from there? Continue reading!
Going to Soul Society/Hueco Mundo
Aby przejść do jednego z tych światów (Soul Society lub Hueco Mundo) naszą podróż powinniśmy zacząć od temple: Urahara Shop a następnie zejść do jego piwnicy.
To go to one of this locations (Soul Society or Hueco Mundo) we should start our trip from temple: Urahara Shop and go down to the basement.
Przed nami znajdują się dwie bramy, jedna z nich prowadzi do Soul Society a druga do Hueco Mundo.
Here you will find two gates, one to Soul Society and second to Hueco Mundo.
Coming back from Soul Society
W przejściu przez dangai pojawiamy się w na przedmieściach SS, w punkcie oznaczonym X.
After using gate you will be teleported to suburbs od SS, in point marked X.
Idąc wskazaną drogą dochodzimy do bramy dzięki której możemy wrócić do świata ludzi.
By going the indicated road we will reach the gateway, which will trasnport you back to the human world.
Coming back from Hueco Mundo
Tutaj sprawy się komplikują ponieważ po przejściu przez bramę możemy pojawić się w jednej z siedmiu lokalizacji zaznaczonych i opisanych poniżej.
Here things get complicated because after going through the gate we can appear in one of the seven locations marked and described below.
1. Obok skał z respem Numb Chandelier /
Near rocks with Numb Chandeliers
2. Obok schodów /
Near stairs
3. Przy drzewie z lewej strony /
With the tree on the left side
4. Pustkowie /
Wilderness
5. Dwie kratki od drzewa po prawej stronie /
Two grids from the tree on the right
6. Dwa drzewa na południu od nas /
Two trees in the south of us
7. Obok dużego drzewa z piorunami /  
Next to a big tree with lightning
Na czerwono zaznaczone zostało wejście do miasta do którego musimy się udać.
The entrance to the city to which we have to go is marked in red.
Idziemy do miasta w górę po schodkach aż znajdziemy się na parterze, następnie wchodzimy na dziedziniec.
We go up the city up the stairs until we are on the ground floor, then we enter the courtyard.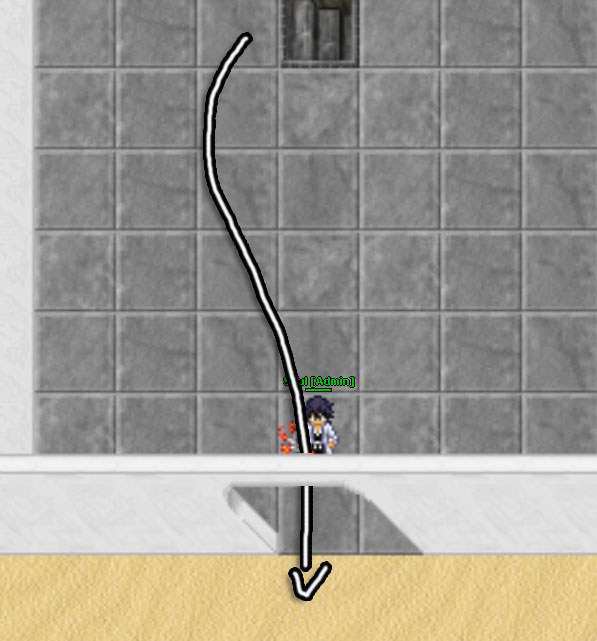 Teraz już tylko podążamy według mapki:
Now we just follow the map: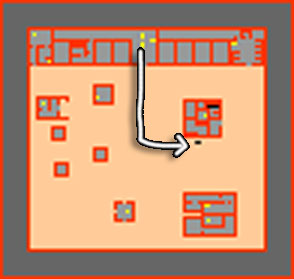 I znajdujemy bramę przez którą wracamy do świata ludzi!
And we find the gate through which we return to the human world!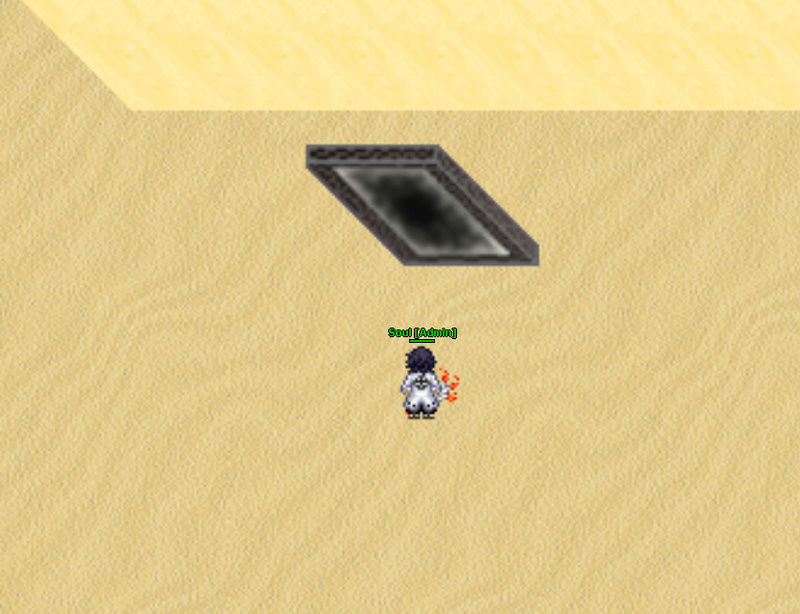 Gracze pacc posiadają łatwiejszy i szybszy system transportu ale opiszę go już w innym poradniku.
The premium status players have an easier and faster transport system but I will describe it in another tutorial.

Permissions in this forum:
Nie możesz
odpowiadać w tematach